WORK WITH US
We are always looking for special people to join our amazing team and help with the continual evolution of Stonewaters.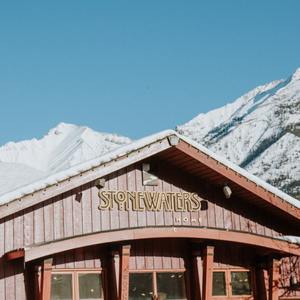 ABOUT US
Since 1999 Stonewaters has proudly offered the Bow Valley and beyond quality, unique Home Elements, we are not just a store, we offer our customers an experience. We are customer obsessed, inclusive and focused on creating meaningful relationships with our community, who we owe our success to. We are looking for someone special to join our team to help us keep evolving and improving.
We are proud to have Respect, Kindness, Honesty and Collaboration as our core values.
At Stonewaters, we believe that teamwork makes a large and positive difference, humans working together will always reach a better final result. We value our team and pride ourselves on having an inclusive and positive work environment.
Stonewaters is a fast paced growing business, it's important to us to keep evolving our brand, store and our customers experience… we don't do standing still very well.
The right candidate is someone who is excited to grow and develop with the company and who is ready to roll up their sleeves and get stuck in.